MAKE YOUR DREAM GYM A REALITY
ARE YOU A FITNESS INDUSTRY PROFESSIONAL?
Join Dynamo+ for exclusive industry pricing, special offers, extended warranties, replacement parts, and other benefits from the Dynamo Fitness Equipment team.
Once approved, you will get a Dynamo+ account giving you full access to the Dynamo Fitness catalogue with an industry discount applied on select commercial equipment.
Applying to the program is free and only takes a minute.
>
Apply for a DYNAMO

+

account Today
TRUSTED BY 200 GYM AND FITNESS INDUSTRY PROFESSIONALS, AUSTRALIA-WIDE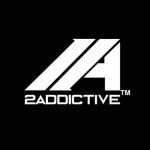 Dynamo Fitness offers great quality equipment at affordable prices.  Their range of products is vast and the staff are friendly and knowledgeable about their products.  Their after-sales service is fantastic.  Highly recommended!
Dynamo Fitness has been such a great company to fit out our gym. With their exceptional range of quality equipment, we have been able to equip our personal training studio.
I can't fault the equipment, its performance, and especially as well the backup in service from Dynamo Fitness equipment.
Industry discounts vary depending on the products you are buying and the frequency you purchase from Dynamo Fitness. You could save up to 40% on select items.
Exclusive pricing
Special offers and industry-only promotions
Extended warranties
Replacement parts
Dedicated account manager and expert support
Gym Design advice
Financing
Promotion and resources
Industry presentations
Early access to products
Involvement in the new product roadmap

Personal trainers
Gym owners
ADF Members
Allied Health Professionals (eg. Physios and OTs)
CrpssFit Coaches and Box owners
Sport Scientists
Strength and Conditioning Coaches
Physical Education Teachers and schools
Emergency Services
ASCA Members
To complete your application, please have available:
Your ABN or ACN.
Your Directors / Partners / Sole Proprietors information. This includes driver license, date of birth, email, phone and residential address of each partner.
Your business account payable contact details including postal address and email address.
Financial information such as turnover, assets and liabilities.
Evidence of your fitness industry certification

About Dynamo Fitness
Dynamo Fitness is a premier provider of quality fitness equipment in Australia, with stores in both Perth, Melbourne, and Sydney.
Back in 2012, we began as a small family-owned business, based in Perth, and have since grown to expand to have multiple stores Australia-wide.
Our fitness equipment megastores are conveniently located in Keysborough, Malaga, Osborne Park and Seven Hills have a wide range of fitness equipment on display.
We have everything from cardio equipment, to boxing equipment, home gyms, free weights, and functional trainers, plus much more!