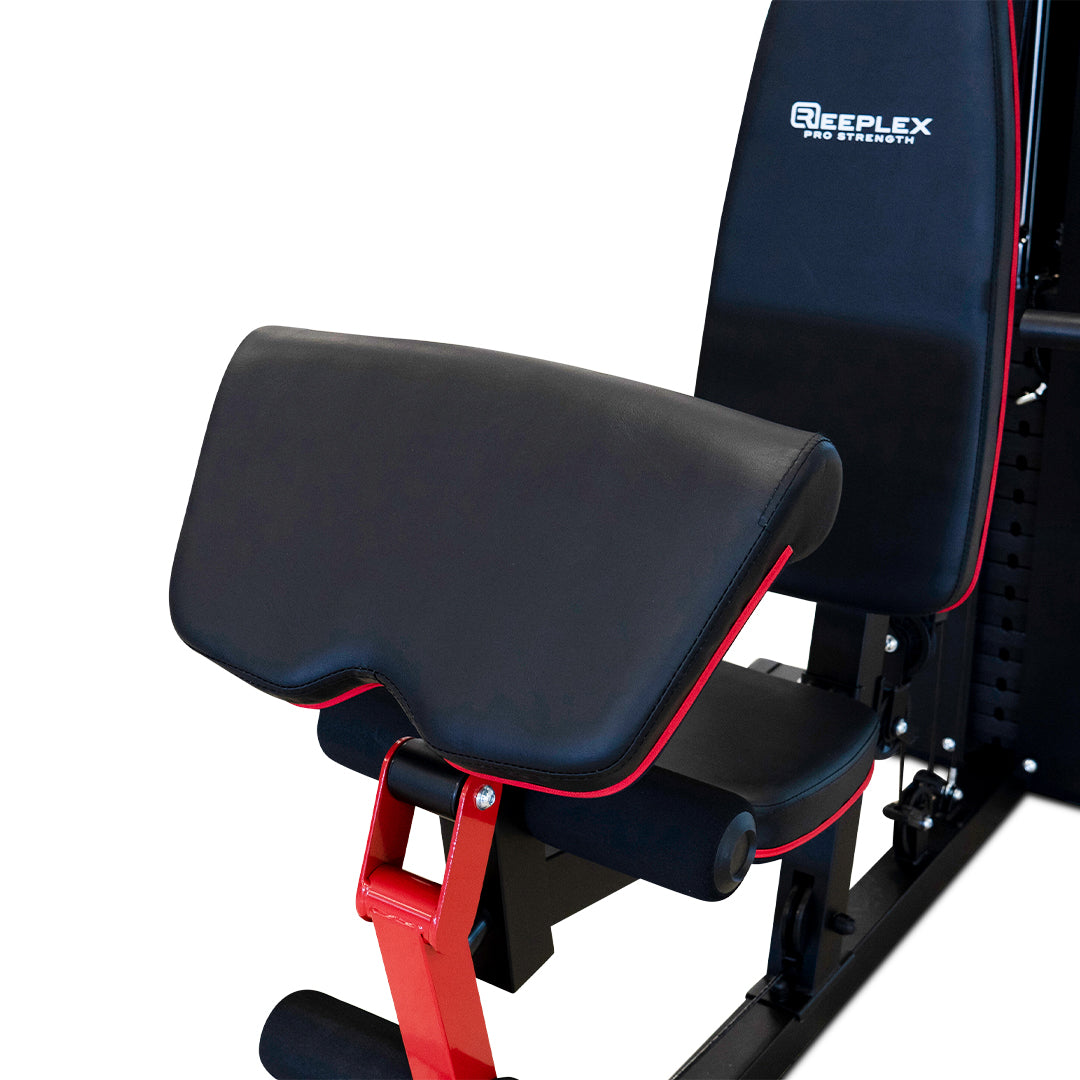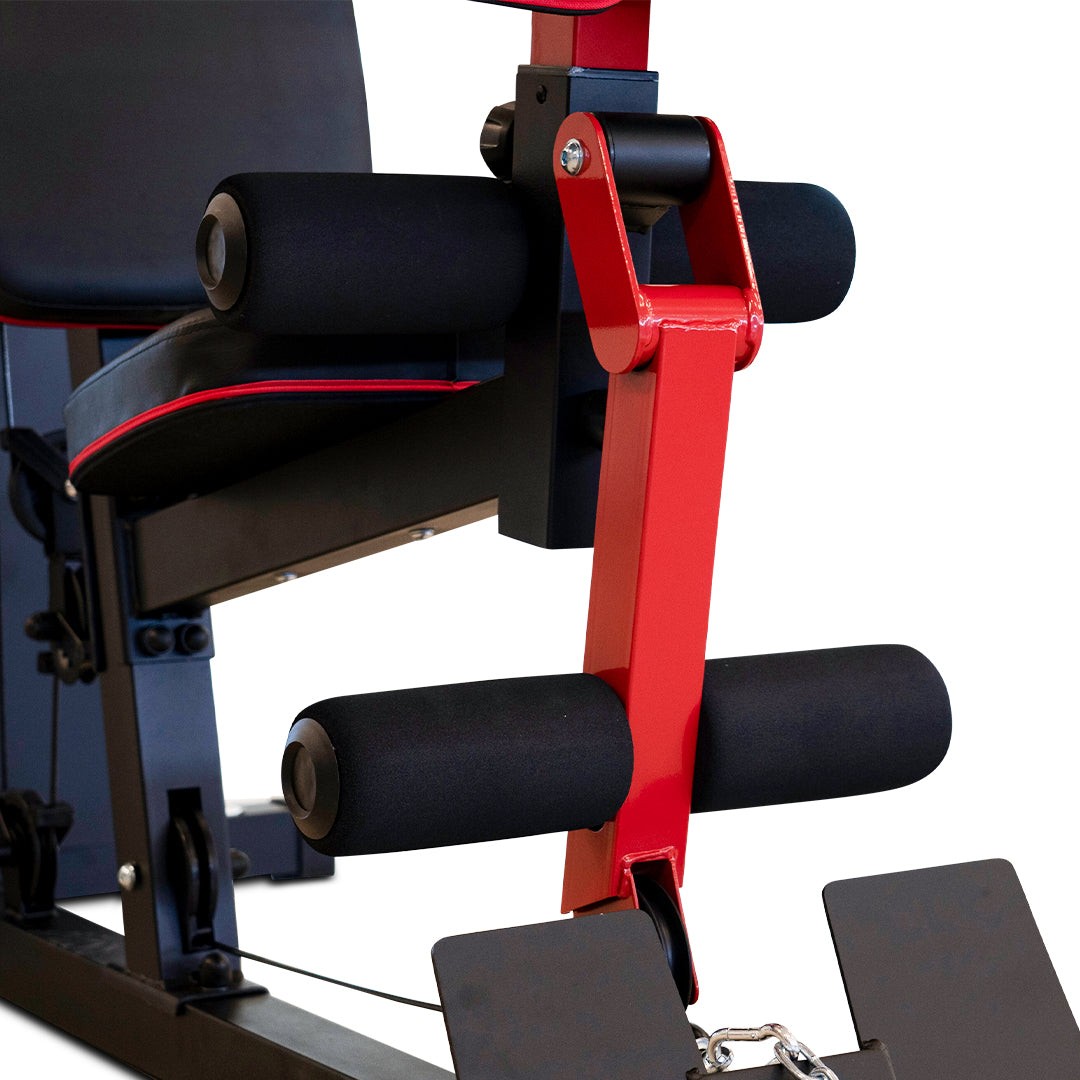 Reeplex HG2100xp Heavy Duty Home Gym with 100kg Weight Stack
DELIVERY & PICK UP OPTIONS
Achieve your fitness goals from the comfort of your home with the Reeplex 2100XP Heavy-Duty Home Gym. Designed for durability and versatility, it includes an adjustable chest press/Pec deck, back row feature, and multiple attachments for a full-body workout. 
The Reeplex HG2100XP Home Gym is an excellent choice for entry-level fitness enthusiasts. With its easy-to-use design and adjustable weight stack, it's perfect for beginners just starting their fitness journey. The various attachments and exercises available on this machine provide a full-body workout, making it a great investment for those who want to get into shape but may not have the time or budget for a gym membership. If you wish to build strength, increase endurance, or tone your muscles, the Reeplex HG2100XP Home Gym has everything you need to achieve your fitness goals.
Reeplex HG2100XP Heavy Duty Home Gym Key Benefits
Multi Chest Press
The HG2100xp home gym features a clever 2in1 chest press/peck deck. This lets you easily switch from pressing to the peck deck without leaving your seat. The adjustable backrest allows you to adjust the pressing starting position for a maximum range of motion and targeting of the chest muscles.
Seated Back Row
The Seated back row station targets the entire upper back for a great workout. Adjust the two arms and the backrest cushion and you have an effective back-building workout from one home gym.
Lat Pulldown / Low Row Pulley Stations
The lat pulldown and low-row pulley station on the 2100XP give you unlimited access to cable exercises to build muscle and strength. Both stations have the Reeplex sealed bearing pulleys to ensure a smooth resistance using the 100kg heavyweight stack. The 2100XP also includes a preacher pad for concertation curls to target the biceps.
Reeplex HG2100XP Heavy Duty Home Gym Features
100kg heavy-duty weight stack with 127kg maximum resistance available
Clever pulley cable configurations allow for extra resistance vs actual weight stack weight
Heavy-duty frame built for extra stability
Multi Chest Press for complete chest muscle targeting
Extra thick (65mm) cushions designed for comfort
Reeplex commercially sealed bearing pulleys
4 cable attachments included; Lat Pulldown, bicep curl, single "D" handle, and ankle strap
Steel cage enclosing weight stack for safety
Assembly Dimensions
180cm (L) x 90cm (W) x 215cm (H)
| | |
| --- | --- |
| SKU | HG2100XP |
| Max user weight (kg) | 150 |
| Product assembly dimensions | Length: 1.8m Width: 0.9m Height: 2.15m |
| Weight (kg) | 185.0 |
Frame: Lifetime Parts: 2 Years Cables & Pulleys: 2 Year