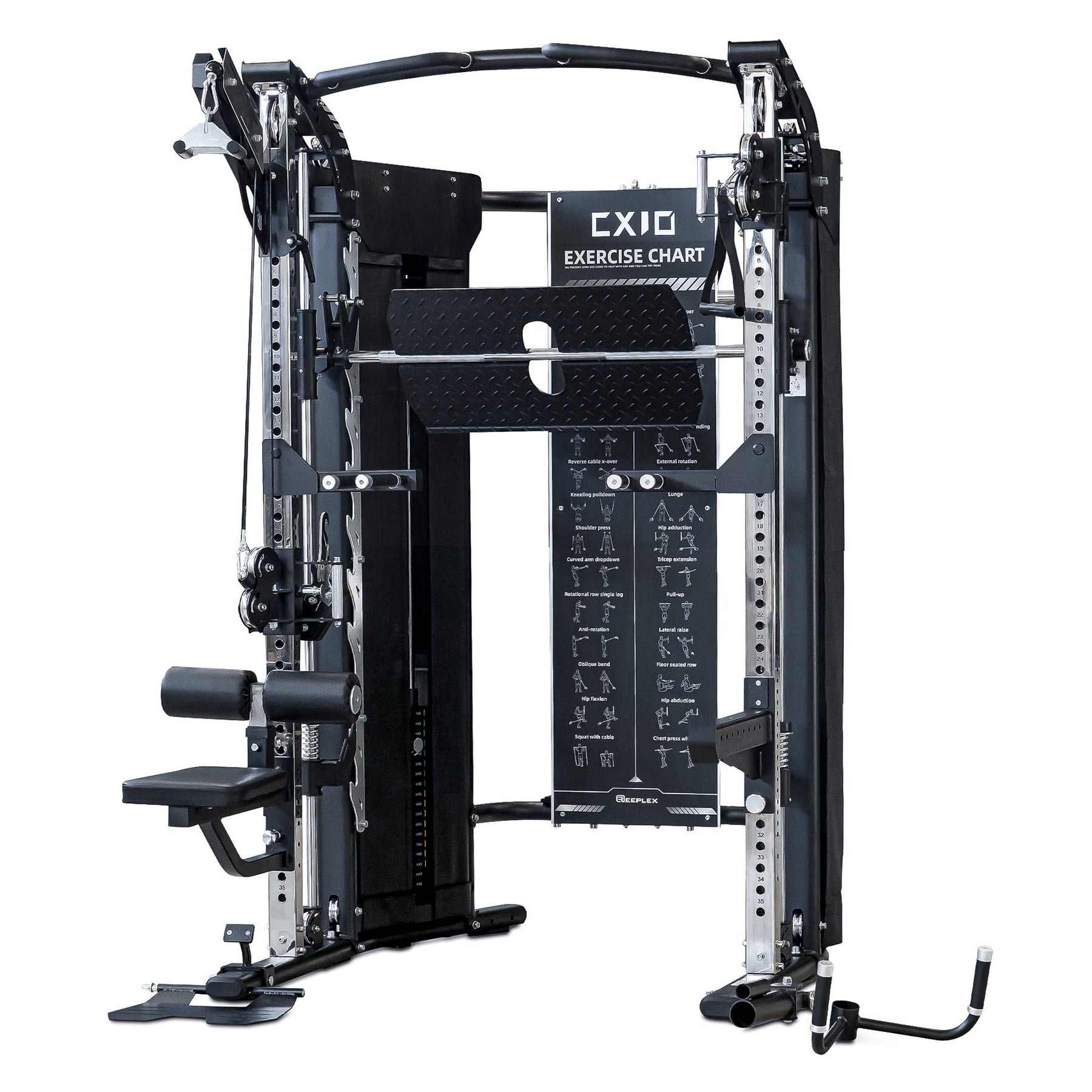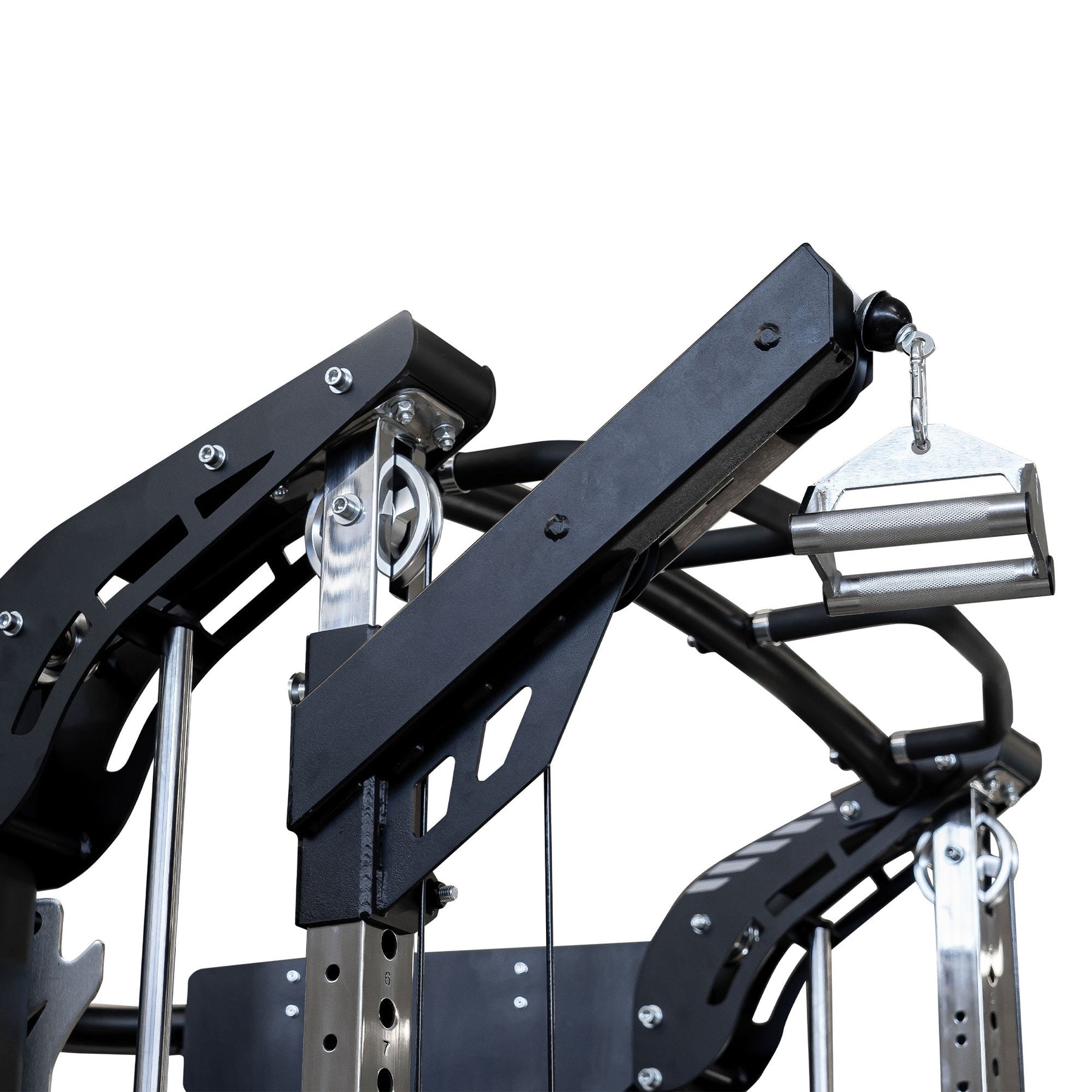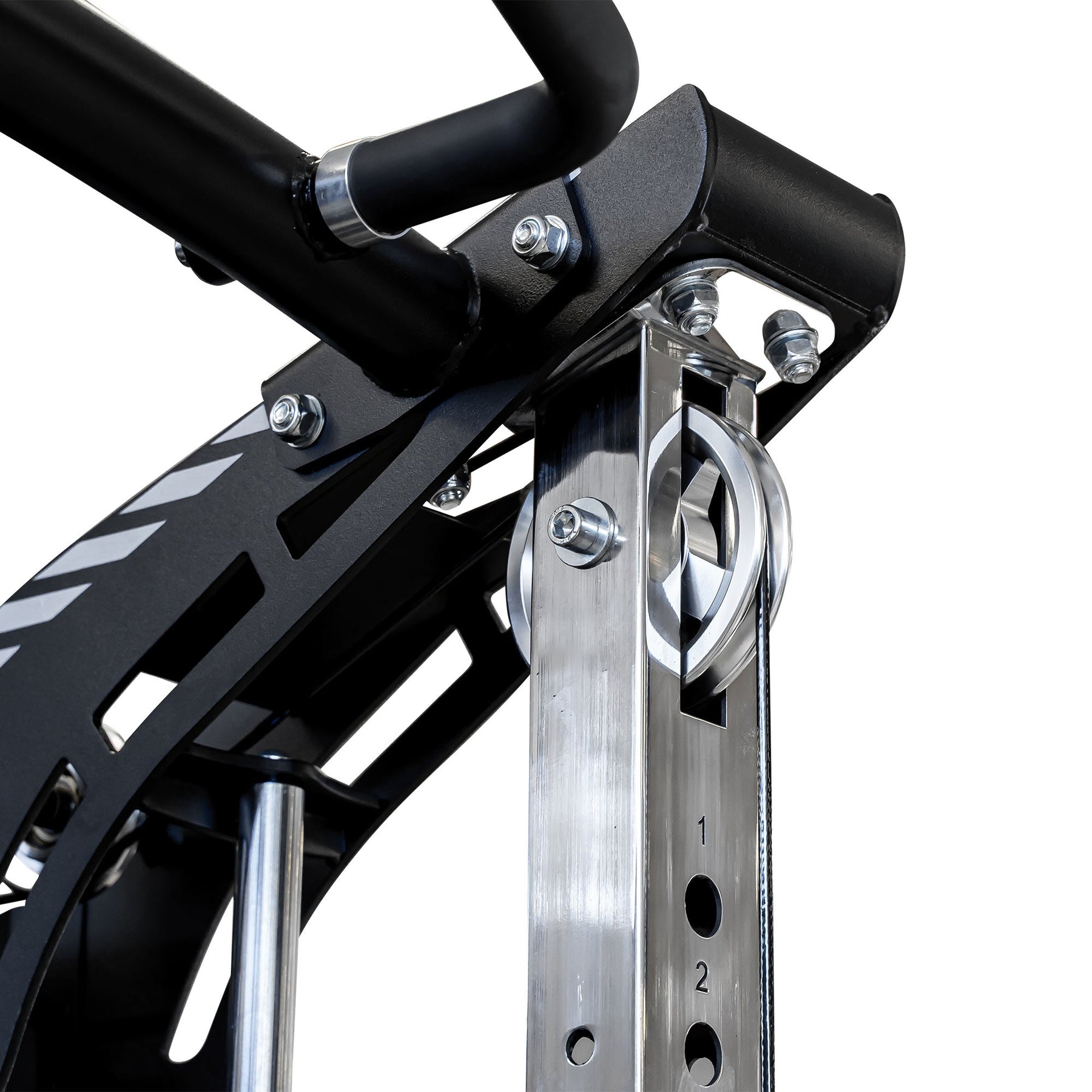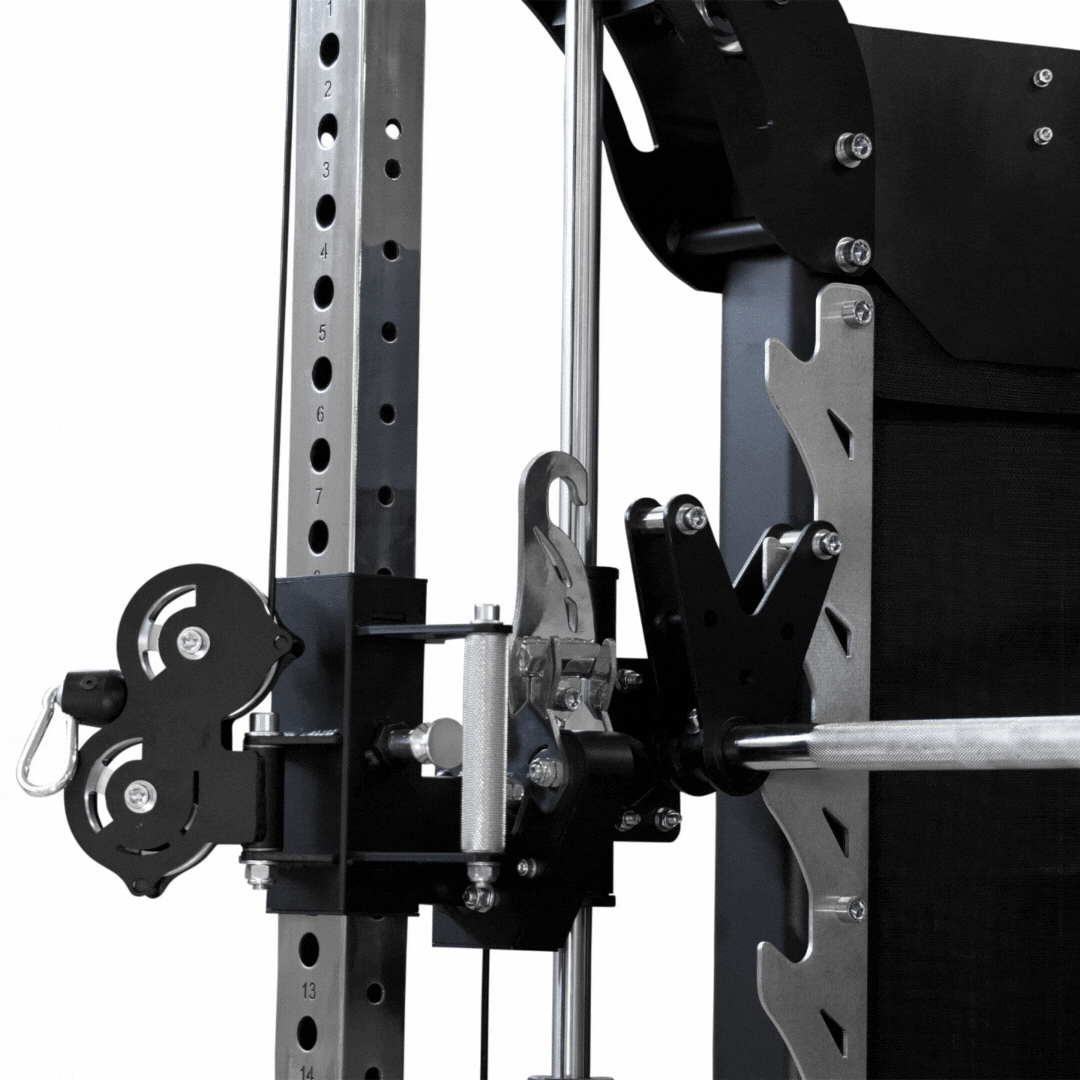 Reeplex CX10 Multi Functional Trainer + Gym Attachments
DELIVERY & PICK UP OPTIONS
Functional Trainer
Introducing the Reeplex CX10 Multi Functional Trainer - a fitness powerhouse meticulously crafted for exceptional performance and unmatched versatility. Engineered with space efficiency and maximum performance at its core, this machine brings the complete full-body workout experience right to your home, empowering users to elevate their training to new heights. The Reeplex CX10's all-in-one design starts with a heavy-duty steel frame and features a dual pulley system, squat rack, smith machine, pull-ups and dips station, lat pulldown, rows and a landmine. 
Smith Machine
This machine features an innovative Smith machine design, which allows the user to not only use Olympic weight plates as resistance but also utilise the dual 90kg weight stack through a unique pulley system. This smith machine is rated to 200kg, allowing you to progress further as you build strength.
The Smith Machine on the CX10 boasts a high-quality linear sealed bearing system that ensures smooth barbell movement while engaging in squats, bench presses, rows, and lunges.  
Squat Rack - Dip Bars - Multi-Grip Pull-Up Bar
The CX10 squat rack is adjustable and well-suited for barbell exercises. Both the J-hooks and spotter's arms are rubber-coated for extra protection. The pull-up bar has premium rubber handles for comfortable use, and the dip bars can be conveniently removed for storage. The CX10's substantial frame weight provides stability and safety for pull-ups and dips.
Lat Pulldown Attachment
Reeplex has designed a unique removable lat pulldown extension attachment that attaches at the front of the functional trainer. Utilize the 90kg steel weight stack, this attachment uses an extended arm to provide a longer range of motion, combined with a seat and knee pads to lock your lower body in.
Attachments Included 
The CX10 has a comprehensive set of attachments consisting of dual rubber D handles, T Bar row handle, tricep rope, ankle cuffs, a leg press foot plate, a seated row handle and training bars.
These attachments complement each station and allow you to target specific muscle groups for the most effective workout and get the most out of your machine. 
Reeplex CX10 Key Features
2 x 90kg Steel Machined Weight Stack in 5kg Increments.
The 2:1 Pulley Ratio allows the perfect weight increases for all users
Clever Weight Free Smith Machine: Latch the Smith to the Dual Weight Stack for resistance using the 2 x 90kg weight stacks
Linear Bearing U

ltra-Glide™ Smith Machine Rated to 200kg

Heavy Duty Steel Pulley System with Adjustable Cable Crossover 
Squat Rack with 510mm Spotter Arms rated to 400kg
Heavy Duty Commercial Cables Rated to 2000 LBS with Commercially Sealed Bearings ensure durability and long-lasting performance.
Heavy Duty Steel Frame with Premium Black Powder Coating
Comprehensive Exercise Chart To Help You Get Started
Multi-Grip Pull-Up Bar with rubber grip handles
Clever attachment storage is located at the rear of the machine
100x50mm Round Steek Frame Tubing
Solid Steel Smith Machine guide rods
Smith Machine Spoter arms with spring catch system
Premium powder coating for ultimate protection 
Assembly Dimensions: 1.6m (L) x 1.53m (W) x 2.1m (H)
| | |
| --- | --- |
| SKU | CX10 |
| Brand | Reeplex |
| Product assembly dimensions | 1.6m (L) x 1.53m (W) x 2.1m (H) |
| Weight (kg) | 463.0 |
Reeplex Australian Warranty
Frame: Lifetime
Parts: 2 Years
Pulleys & Cables: 2 Years
Built For Performance
Reeplex CX10 Multi Functional Trainer